CREATIVE CONSCIOUS WORKSHOPs: Reinvent your wardrobe
Introductory class, showcase, and practical demonstration workshop – duration 2 hours
Many of us are actively looking for advice and recommendations for simplifying, reducing, being more sustainable and finding more meaning in everyday living. Thus different lifestyle approaches such as minimalism, conscious consumption, mindfulness are getting more and more popular.
Still, most of us, even when determined, cannot just adopt a new lifestyle nor just change our habits from one day to the other. It is a process and a journey where knowing about others' experiences and the ways to overcome challenges play a crucial role in success.
To succeed we need to link our habits with our beliefs, align them and find ways how to 'do more with less (with available)': be creative when facing the challenge.
Through this workshop, I aim to:
give you information and insights on a conscious wardrobe approach based on my own experience and journey.

inspire you to take positive actions in your life that will lead to a more sustainable lifestyle and being more of a conscious consumer.

give you some practical ideas on how to deal with the challenges you might face along the journey to your desired wardrobe. These will help you to:
– stay on the right track
– be unique, stylish and able to express your visual identity with clothes
– to use more of what to already have
– spend less on your festive and special occasion outfits
– be inventive and an experiment more

INTRODUCTION: (10-15min): A brief introduction to conscious wardrobe: information, insights, and discussion on possible challenges.
SHOWCASE: (10-15min): Showcase of the styling proposals I've done so far, based on the principles of doing more with what I already had and on experimenting with different inexpensive elements to allow me to play more with my clothes (digital presentation and browsing through actual clothing items).
PRACTICAL DEMO: We will apply some of the ideas from the showcase to your outfits. Together we can discuss possible options and practice some interventions. This part is optional and for it, you could bring or wear something that you would like to transform. You can decide to give it a go or just observe, engage and give your inputs while we work on other participants' items.

If you would like to sign up for future workshops fill in the form below and you will be added to the corresponding mailing list. You will only be notified about the workshops of your interest.
Please, submit your testimonial through the form below. Note that Name, Email, and City fields are required.

Learning how to re-love some of my old favourites!
This was such an amazing workshop. It really made me reflect about how what is in my cupboard, and how much I buy that I don't use. Better still, Mili demonstrated some fantastic ideas of how to recycle and repurpose clothes and jewellery so that I can still use them as my tastes and shape change. The ideas were so easy and quick to apply, that even someone like me (I can just about sew a button on and that's about it!) can do it! I can't wait for your next workshop, Mili!
Creative re-use of clothing
I just loved Mili's creative workshop and positive attitude. I could see how much passionate and determined she was in educating and engaging us into reusing and recreating new and trendy clothing. Small accessories making big change, creating funky and bold looks. I just loved it, so simple yet so sophisticated. Well done girl !
Mili's Magic
Yes, Mili performed outside of the box stunt. A very useful workshop for all woman of all ages.
It's a conscious spending technic that everyone loved. We liked the Creative Jar concept. It had beads, pins, buttons, patterns, etc. that became part of my wardrobe tools. It's true: some pin here and there makes a big change for the dressing and figure. Mili is a hyper host that put us all focus in the discussion. The session is informative and I would be glad to collaborate again with her in the future.
Inspiring workshop!
Mili is full of passion and enthusiasm. Her workshop was very informative with simple ideas to truly recreate old items into fresh statement pieces. I especially loved the idea of turning old jeans into fashionable skirts and her very simple rubber band trick to transform your tops. I really enjoyed it. Thank you, Mili 🙏
Creative and Inspiring
My sisters and I absolutely enjoyed Milica's workshop. She truly opened my eyes to how one can be sustainable and resourceful. Rather than spending too much on designer clothes, I've learned how to become more creative with my wardrobe. I also loved the idea of the "creative conscious jar". Thank you and all the best of luck of in your future workshops Milica! 🙂
This class is life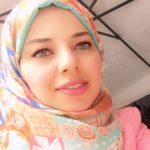 This class was life-changing. With amazing positive energy, Mili showed me new ways to reconstruct my clothing and how to transform a piece I disliked totally into a new piece I would love. The session was so informative and she introduced me to a lot of details and gave me tips I could apply to other clothing items. Mili made me realize that I am capable to do on my own more things than I thought. Few days after, I bought a sewing machine and fixed a bunch of clothes for my family and myself. l I will definitely attend her sessions in the future:) Thanks, Mili.
Restoring Joy through Creativity
During Milica's workshop, I literally found myself giggling inside with joy and excitement. What she was showing us was such a revelation and simultaneously simple, practical, and yet amazingly creative and powerful. I realized my creative side had been calling me, and Milica's techniques made it so accessible while creating change in my wardrobe. She's also so generous in sharing her passion with depth, wisdom, & the knowing that loving ourselves equals loving the earth. I'm so inspired by her & her offerings.
BOOK YOUR SPOT
MORE WORKSHOPS
BLOG POSTS
share this with someone...