CREATIVE CONSCIOUS WORKSHOPs: Rethink your jewelry box
Introductory class – duration 1 hour
Many of us have a big, full box of jewelry pieces that we do not use to its fullest potential. While our underused or broken pieces just create clutter, we keep acquiring new ones to satisfy our new taste and preferences and our desire for novelty. We have pieces that have sentimental value that we are not willing to let go of. Yet we are not willing to use them either. And what about gifts we got that we feel obliged to keep even though they are absolutely none of our taste? How you could create more opportunities for you to use pieces you love? And how could you customize the unwanted pieces to your preferences?
Learn how to rethink your jewelry box content, adapt it to the actual you and achieve a unique, stylish visual identity through jewelry.
Through this workshop, I aim to:
provide you with concepts and insights on how to give a conscious thought to the content of your jewelry box and 

inspire you to find more creative ways to use it in an innovative way
This introductory chat will help you get inspired to take actions to:
refresh your jewelry box, using what you already have

re-style gifts to your own flair for wear

claim back broken favorites

adapt your existing pieces to your new preferences

preserve memories by upcycling souvenirs into eye-catching accessories

express your visual identity with jewelry

spend less on special occasion glam and glitter
PRESENTATION (15-20min) – My jewelry box showcase:  will take you on a tour of different ideas and concepts such as repurposing, recycling and upcycling. To inspire you, I will show you some examples of the pieces I have created and recycled and explain you the concept behind. I will touch on a process that can help you define your style and preferences and curate your jewelry box accordingly.
PRACTICAL DEMO (15-20min) – My jewelry hacks: I will show you how I use and combine my pieces in an unexpected way to create refreshing looks.
Q&A
Curate and use your jewelry box to shine the actual,unique you.
If you would like to sign up for future workshops fill in the form below and you will be added to the corresponding mailing list. You will only be notified about the workshops of your interest.
Please, submit your testimonial through the form below. Note that Name, Email, and City fields are required.

PAST CREATIVE CONSCIOUS WORKSHOPS
Learning how to re-love some of my old favourites!
This was such an amazing workshop. It really made me reflect about how what is in my cupboard, and how much I buy that I don't use. Better still, Mili demonstrated some fantastic ideas of how to recycle and repurpose clothes and jewellery so that I can still use them as my tastes and shape change. The ideas were so easy and quick to apply, that even someone like me (I can just about sew a button on and that's about it!) can do it! I can't wait for your next workshop, Mili!
Sue Brett
Creative re-use of clothing
I just loved Mili's creative workshop and positive attitude. I could see how much passionate and determined she was in educating and engaging us into reusing and recreating new and trendy clothing. Small accessories making big change, creating funky and bold looks. I just loved it, so simple yet so sophisticated. Well done girl !
Fizza Sabir
Mili's Magic
Yes, Mili performed outside of the box stunt. A very useful workshop for all woman of all ages.
It's a conscious spending technic that everyone loved. We liked the Creative Jar concept. It had beads, pins, buttons, patterns, etc. that became part of my wardrobe tools. It's true: some pin here and there makes a big change for the dressing and figure. Mili is a hyper host that put us all focus in the discussion. The session is informative and I would be glad to collaborate again with her in the future.
Cristina Caringal
A morning well spent on an amazing workshop
I attended Mili's workshop on jewelry cause I found the concept very interesting. I followed her on Instagram for a while and I liked her projects of a sustainable lifestyle. I thought I would give it a try as well, by starting with a small thing like recycling unused earrings, that were lying in my drawer. In the beginning, Mili asked us to answer a couple of questions about our jewelry preferences, shapes that we like, material preference, favorite colors etc. We based the design for our new jewelry on those. She displayed some of her jewelry: that she did and some original pieces of unique jewelry that she bought. It was among her jewelry that I found inspiration for my earrings. I enjoyed that we all were working on one big table with a lot of natural light. I could observe other participants, give them ideas and shared my thoughts on their jewelry and they did the same for me. Mili was walking from one participant to the other, guiding us, providing materials, and helping us with some mechanical work like drilling very small holes for pending decorations on jewelry etc. In an hour and a half, we all managed to finish our jewelry and proudly showed it to each other. Thank you so much Mili, hope to join you again on some other project. Meanwhile, keep on inspiring us with your ideas!
Mirna
I loved the outcome: a very nice bracelet that fits my style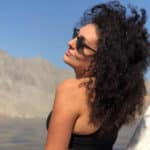 Reinventing your accessories workshop was an amazing experience. I enjoyed it and I learned how to be efficient in recycling my accessories: how to create a new piece by just amending some small details. With Mili's help and guidance, I turned a gift that I've never worn into a bracelet that I use daily. Great workshop.
Hind
Inspiring workshop!
Mili is full of passion and enthusiasm. Her workshop was very informative with simple ideas to truly recreate old items into fresh statement pieces. I especially loved the idea of turning old jeans into fashionable skirts and her very simple rubber band trick to transform your tops. I really enjoyed it. Thank you, Mili 🙏
Sirjudaye
Creative and Inspiring
My sisters and I absolutely enjoyed Milica's workshop. She truly opened my eyes to how one can be sustainable and resourceful. Rather than spending too much on designer clothes, I've learned how to become more creative with my wardrobe. I also loved the idea of the "creative conscious jar". Thank you and all the best of luck of in your future workshops Milica! 🙂
Judy Dandan
This class is life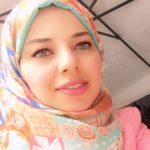 This class was life-changing. With amazing positive energy, Mili showed me new ways to reconstruct my clothing and how to transform a piece I disliked totally into a new piece I would love. The session was so informative and she introduced me to a lot of details and gave me tips I could apply to other clothing items. Mili made me realize that I am capable to do on my own more things than I thought. Few days after, I bought a sewing machine and fixed a bunch of clothes for my family and myself. l I will definitely attend her sessions in the future:) Thanks, Mili.
Dina Salah
Brilliant!!
Had an amazing time creating my own jewellery. I never thought that I could do it. Mili is very helpful and kind and took us through the right process to recycle our old jewelry into new ones. The piece I have made became one of my favorites! Thank you, Mili for hosting this workshop.
Nathalie Kachouh
Restoring Joy through Creativity
During Milica's workshop, I literally found myself giggling inside with joy and excitement. What she was showing us was such a revelation and simultaneously simple, practical, and yet amazingly creative and powerful. I realized my creative side had been calling me, and Milica's techniques made it so accessible while creating change in my wardrobe. She's also so generous in sharing her passion with depth, wisdom, & the knowing that loving ourselves equals loving the earth. I'm so inspired by her & her offerings.
Adina
Inspiring and well delivered in a genuine practical way
I don't normally like to leave reviews, however, after being so impressed with Mili and her workshop, it's only fair to share this with others. Besides being an inspiring and yet humble person, Mili has a natural glow and her passion for her field means she delivers an outstanding workshop. Highly engaging and hands-on, making it so practical. I felt like I walked away feeling I can implement all her concepts easily and so inspired to do so immediately. Mili, you are an absolute shining star and I feel very blessed to have met you and to be part of this revolution to sustainable fashion with creativity. Thank you for sharing your talent with the world.
Lana
New in every wear
I m so happy to have attended Mili's workshop during the Fashion Forward in D3 last week. She is innovative, her ideas are spontaneous and she has so many options to play with. It is amazing how she has reinvented her wardrobe and styled it in a way that it looks new in every wear. Her ideas are simple and can be easily implemented.
I look forward to working with Mili to organize workshops for Only Ethikal, a sustainable fashion online shop I am managing. As we both strongly believe in the value of making fashion more sustainable, I am excited to work together to create awareness.
Deepthi
Really a unique experience
I really enjoyed Mili's workshop. It was a unique experience and I learned a lot. There were so many interesting ways to use simple items and to turn them into magical new pieces for your wardrobe. By applying some of Mili's techniques I can for sure travel lighter as I can custom a few pieces with easy steps while traveling. It will look like a brand new piece and no one will know it was the same shirt or dress I wore the day before.
Mariska
MORE WORKSHOPS
GET IN TOUCH
BLOG POSTS
share this with someone...