CREATIVE CONSCIOUS WORKSHOPs: Turn an unwanted piece into the desired one
Practical DIY workshop
Many of us have a big, full box of jewelry pieces that we do not use to its fullest potential. Our underused or broken pieces just create clutter and we keep acquiring new ones to satisfy our new taste and preferences and our desire for novelty. We have pieces that have sentimental value that we are not willing to let go of. Yet we are not willing to use them either. And what about gifts we got that we feel obliged to keep even though they are absolutely none of our taste. 
Through this workshop, I aim to:
provide practical ideas on how to reinvent treasured bits and bobs into stylish jewelry unique to you

help you upcycle your old, undesired piece of jewelry (or bijou) into a new one that you will use
This practical activity can help you:
refresh your jewelry box, using what you already have

re-style gifts to your own flair for wear

claim back broken favorites

adapt your existing pieces to your new preferences

express your visual identity with jewelry
INTRO – To inspire you, I will show you some examples of the pieces that I have created and recycled and explain you the concept behind. I will guide you through different ideas and options such as repurposing, recycling and upcycling. 
DESIGN CONCEPT – We will go through a process to define the actions to take to achieve a new design, more appealing to you, that matches better your current style.
DIY – You will go hands-on creating a piece of jewelry as per your liking. Together we will discuss possible options and I will help you complete your project. You will be chatting and engaging with other participants while working and sharing stories and experiences.
Inspire a new, unique life into an undesired piece .
I will provide you with the tools and materials that you could use during the workshop, will show you how to do it and help you work on the piece if needed.
You don't need any special tools or materials just: BRING ALL YOUR UNWANTED JEWELRY BITS AND PIECES TO UPCYCLE.
If you would like to sign up for future workshops fill in the form below and you will be added to the corresponding mailing list. You will only be notified about the workshops of your interest.
Please, submit your testimonial through the form below. Note that Name, Email, and City fields are required.
Brilliant!!
Had an amazing time creating my own jewellery. I never thought that I could do it. Mili is very helpful and kind and took us through the right process to recycle our old jewelry into new ones. The piece I have made became one of my favorites! Thank you, Mili for hosting this workshop.
I loved the outcome: a very nice bracelet that fits my style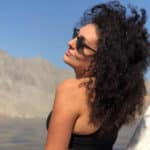 Reinventing your accessories workshop was an amazing experience. I enjoyed it and I learned how to be efficient in recycling my accessories: how to create a new piece by just amending some small details. With Mili's help and guidance, I turned a gift that I've never worn into a bracelet that I use daily. Great workshop.
A morning well spent on an amazing workshop
I attended Mili's workshop on jewelry cause I found the concept very interesting. I followed her on Instagram for a while and I liked her projects of a sustainable lifestyle. I thought I would give it a try as well, by starting with a small thing like recycling unused earrings, that were lying in my drawer. In the beginning, Mili asked us to answer a couple of questions about our jewelry preferences, shapes that we like, material preference, favorite colors etc. We based the design for our new jewelry on those. She displayed some of her jewelry: that she did and some original pieces of unique jewelry that she bought. It was among her jewelry that I found inspiration for my earrings. I enjoyed that we all were working on one big table with a lot of natural light. I could observe other participants, give them ideas and shared my thoughts on their jewelry and they did the same for me. Mili was walking from one participant to the other, guiding us, providing materials, and helping us with some mechanical work like drilling very small holes for pending decorations on jewelry etc. In an hour and a half, we all managed to finish our jewelry and proudly showed it to each other. Thank you so much Mili, hope to join you again on some other project. Meanwhile, keep on inspiring us with your ideas!
MORE WORKSHOPS
BLOG POSTS
share this with someone...